David has set up and grown businesses in Europe and Asia, achieving breakthrough results in sales, cost-reduction and quality performance.
His latest venture, FlowGen GmbH, founded together with Dirk Kuester, is a Swiss-based start-up manufacturing compact, high-efficiency wind turbines. Flowgen wind turbines bring large wind turbine levels of energy conversion efficiency and cost per kWh to the small wind turbine market. Flowgen is in discussion with electricity companies, facilities management companies, electric vehicle manufacturers, stadiums and numerous other electricity producers and users across the globe.
David has set up, grown and restructured businesses in Europe and Asia and has extensive experience of building and working with teams from N and S America. He has managed global business relationships with Japanese customers and partners for 32 years and has 28 years' experience in the automotive industry. This has brought a wide network of connections.
David's connections in the Japanese automotive industry, combined with a deep understanding of Western and Japanese business and culture, allow him to initiate and manage relationships and guide clients to successful results.
In addition to managing commercial and technical discussions he acts as interpreter during meetings with Japanese customers. He has managed technical and commercial meetings in a wide range of areas – engine components, transmissions, chassis and suspension, body and roof systems and motors/electronics.
He has negotiated M&A, JV and Alliance deals and managed numerous difficult commercial discussions in Japanese on behalf of AKI customers.
David is a member of: The Japan Strategic Management Society, The Chartered Institute of Arbitrators, Mayor of Osaka's Foreign Business Network, Organising Committee for Hope International Japan
He has been the face of CIE Automotive in Japan since 2008.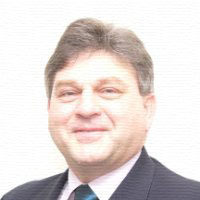 Is America's Political Class in Denial about the Lessons from Brexit?
Phone 携帯

 080-3102-3764   |   +81 80-3102-3764
Address

4-14-15 Aogein, Minoh-shi Osaka  〒562-0025
本社所在地

〒562-0025大阪府箕面市粟生外院4-14-15